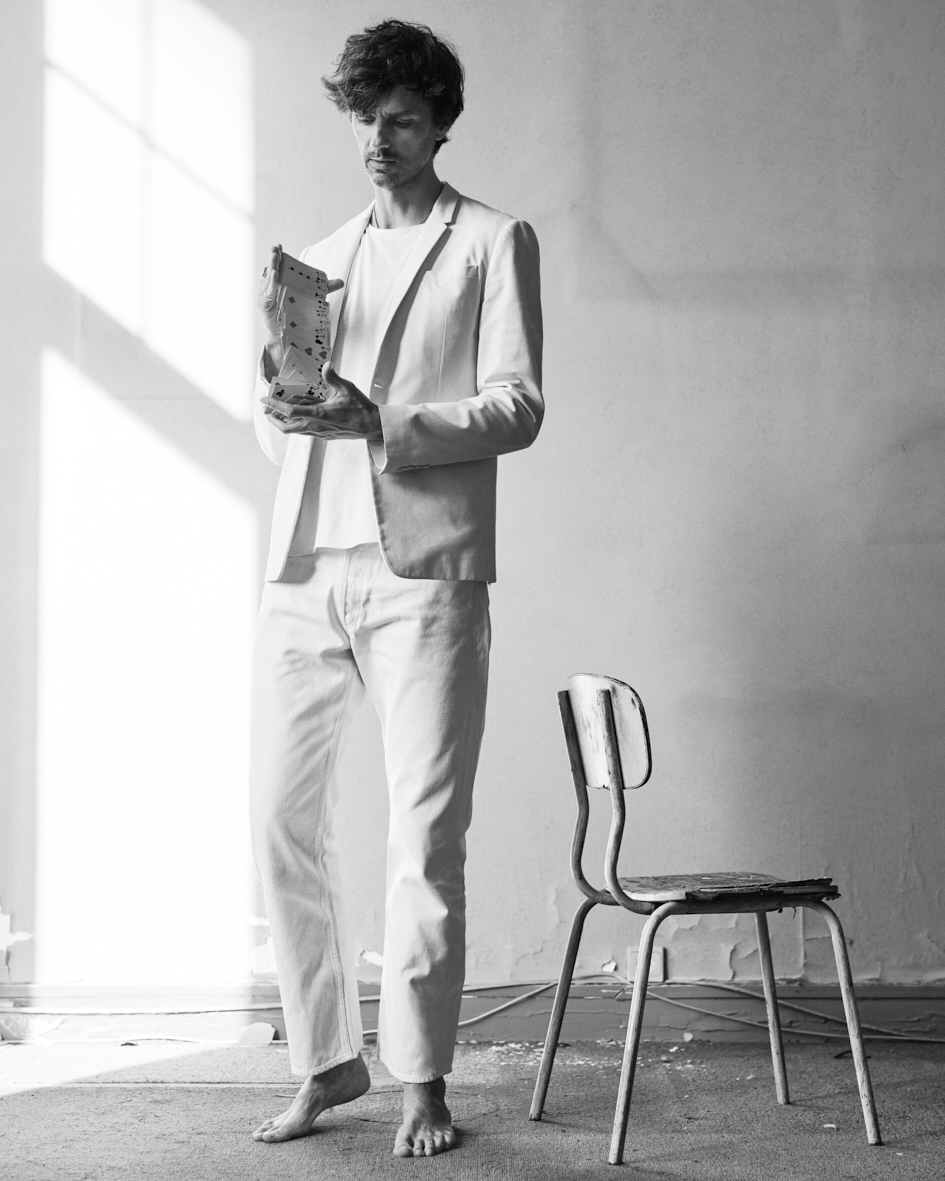 What is virtual magic ?
Virtual magic is a term that describes a new form of magic that takes place and is experienced behind your computer screen, television or even your phone.
This term appeared at the start of the first confinement in 2020.
Virtual magic is interactive. Imagine a magic show on TV or on Youtube but where in the magician can see and speak to every spectator and vice versa.
How it works ?
Usually the event takes place as follows :
David's team will send you a private link that will allow each person to access the show on a platform such as Zoom.
Each event is unique. David and his team will answer any questions or requests you might have in order to best tailor your event.
What to expect in David Jarre's virtual magic show ?
It is an interactive magic show that mixes mentalism, card magic, and interactive magic. It is a spoken show, geared more towards adults but also suitable for children.
The show takes place behind your computer, your TV.
We recommend one to two people per computer and a maximum of four to get the most out of the experience.
Who is the show suitable for ?
Corporate events and private events.
It is a spoken show, geared more towards adults but also suitable for children.
How long does a show last ?
On average, a virtual magic show lasts approximately 40 minutes.
For shorter or longer formats please get in touch with us.
David and his team will help to organise the show that suits you.
Virtual magic, the advantages.
Ease of organisation

It is a new practice, easy and light to set up and which offers many advantages on the organisational level.

No need to rent a venue weeks in advance or find a caterer. A virtual magic event can be organised in a matter of hours.

Guest and travel logistics

This makes it easy for people in different cities or different countries to spend an entertaining moment together. Great for parties and team building rapport in a more corporate situation.

A person whose children or friends are abroad can enjoy his birthday in a bonding original way.

There are different show options that will meet your expectations.

Personal connection

This is a new form of magic, everyone is in front of their computer.

Think of it as a capsule, in which you escape for a moment before resuming the course of the day or evening.
How much does it cost ?
Each event is unique.
The costs mainly vary with the number of guests and / or the Mystery Box (see Mystery box tab for more info).
Contact us and we will be happy to send you a quote when you tell us about your event.
What is the Mystery box option ?
With this personalised option, you will receive a package, a Mystery Box, with special items inside. These items will serve you during the show and the magic will happen in your own hands.
This option makes the show more interactive and this is the version we recommend because it is even more engaging.
For private or corporate events we can personalise certain objects to your name or that of your company.
Contact us to learn more about the content of the Mystery Box.
Will you still continue online shows when the world is deconfined ?
Yes, David will continue the shows and performances online in the months to come.
Why ? First of all, because virtual shows have become a new form of show which has many advantages and which is bound to remain; secondly, because David really likes this form of virtual performance which is totally different from so-called "physical" shows.
And finally because for the moment demand and customer feedback is excellent, the project will be to continue and develop virtual shows, alongside David's usual main physical magic shows.
Why David Jarre ?
David has been a recognised professional for 20 years. He has an experience of the audience, the stage and the close-up magic that only a handful of artists in Europe have mastered at this level.
Magician and mentalist, he specialises in high-end private parties and corporate events.
In recent years David has performed for the Royal Family of Great Britain, Bill Gates, Eric Schmitt president of Google, he has performed during the Oscars in Los Angeles, in Davos at the World Economic Forum and he has also been called to perform for many private celebrity events such as birthdays of Roger Federer, Madonna, Sting, Elton John and many more.
His corporate clients include Dior, Chanel, Bulgari, Louis Vuitton, Porsche, Bentley, Mercedes, F1 Ferrari, Burberry, Vanity Fair, PWC, Cap Gemini.
In 2020, David quickly embraced this new form of expression of virtual magic and already has hundreds of virtual shows to his name. For David and his team each event is unique in itself and they will do their utmost to make yours memorable.